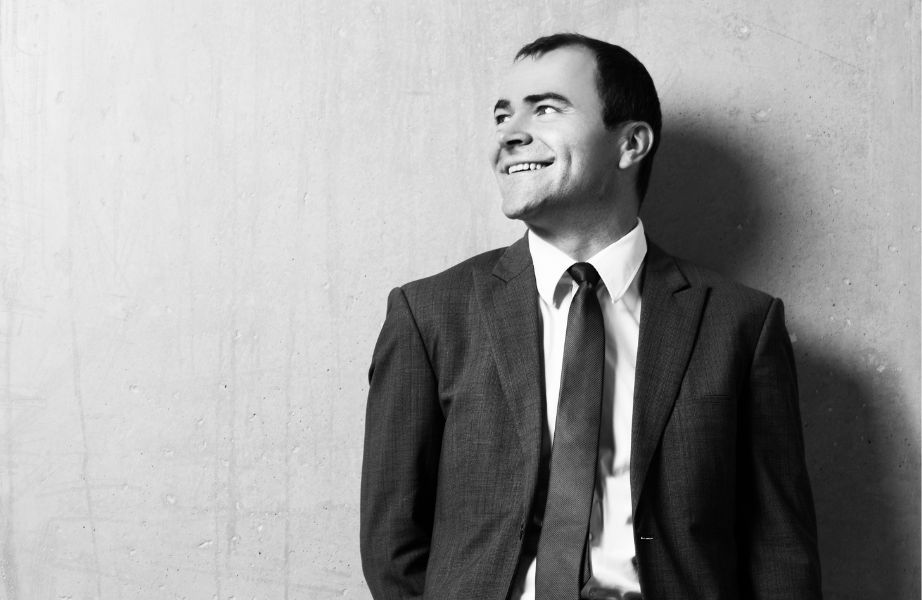 13/09/2023 by Cube Dx
Early Detection of Sepsis Pathogens: Racing Against Time with hybcell and hyborg
September 13th marks World Sepsis Day. Sepsis ranks among the leading global causes of death, claiming more lives than heart attacks, lung, breast, and colon cancer combined. Early detection and prompt treatment with antibiotics tailored to the specific pathogen can be life-saving. However, current detection methods, especially for sepsis, typically require a median of 48 hours, and in some cases, even several days, to yield results. In this interview, Christoph Reschreiter, CEO and one of the founders of Cube Dx, an expert in the field of diagnostics, discusses the critical importance of early sepsis pathogen detection and how Cube Dx's methodology achieves this within just three to four hours from a blood sample.
Sepsis, also known as blood poisoning, is a severe infection that can result from various sources, including injuries, invasive medical procedures, or even pneumonia. Why is it crucial to detect sepsis in its early stages?
Sepsis is defined as a dysregulated immune response to an infection within the body, often leading to organ failure. In treating sepsis, early detection is just one of three critical components: identifying the source of the infection, stabilizing the patient's circulatory system, and promptly administering appropriate antimicrobial therapy tailored to the specific infection are equally essential. For infection control and pinpointing the source of the infection, identifying the causative pathogen is paramount, as it offers insights into how the pathogen entered the bloodstream. The sooner we can definitively identify the pathogen, the earlier we can initiate personalized and targeted therapy.
Therefore, rapid action is imperative when dealing with sepsis. What advantages does Cube Dx's technology bring to early sepsis detection?
With our method, we obtain a swift and comprehensive measurement directly from the blood sample. A single test can identify around 100 different bacteria, fungi, and resistance genes present in the blood sample. This approach delivers precise, speedy, and cost-effective results that can inform successful treatment strategies. Particularly in the early stages of sepsis, the severity and duration of the condition can be significantly influenced. Early, targeted antimicrobial therapy based on pathogen knowledge increases the likelihood of a milder and shorter course of the disease. Given that intensive care can cost approximately € 5.000 per patient per day, potential savings are substantial.
What sets your method apart from other approaches in this field?
Current standard detection methods are time-consuming, as they rely on culturing microorganisms from patient samples, with a median time frame of about 48 hours, or longer for certain microorganisms. In contrast, our early pathogen identification directly detects pathogen DNA from the patient's blood sample, eliminating the need for time-consuming cultivation. This reduces the time to obtain results to approximately three to four hours.
How does pathogen identification work?
Our approach combines PCR and microarray technology. We employ a broad-spectrum pan-bacterial and pan-fungal PCR, amplifying the DNA of all bacteria and fungi present in the sample. After PCR, laboratory staff can identify which patient samples contain bacteria and/or fungi. These samples are further analyzed in our instrument (hyborg) using a cartridge (hybcell). Approximately 25 minutes later, the instrument provides information on the pathogen's identity. This combined approach is referred to as "compact sequencing" because it detects specific sections of microbial DNA sequences. Additionally, alongside pathogen identification, we test for certain genetic resistance markers to refine the selection of antimicrobial drugs.
What benefits does this bring to patients?
Patients can initiate targeted therapy with antimicrobial drugs much earlier, rather than relying on empirical treatments. This approach reduces the use of ineffective antibiotics and lowers the risk of serious side effects, such as kidney or organ failure. Early intervention also helps prevent progression to septic shock. We believe that early and targeted therapy can minimize the long-term effects of sepsis, including chronic renal failure, cachexia, or depression.
Could you provide an overview of how the hybcell and hyborg technology functions?
hybcell, hyborg, and our compact sequencing method represent Cube Dx's core innovations, alongside a technique for concentrating microorganisms in blood samples.
This concentration process removes the majority of human cells and DNA from the blood sample while retaining the microorganisms. Subsequently, our compact sequencing method is applied using the hybcell. The hybcell is built on the principles of the world's only cylindrical microarray. It features several DNA fragments specific to individual microorganisms deposited on a coated cylindrical surface. The DNA fragments from the patient's sample bind to these fragments in a lock-and-key fashion. This binding is then visualized and evaluated within the hyborg, an instrument that automates the testing process.
How should new customers envision handling your product once they switch to Cube Dx's early pathogen identification?
The procedure is relatively straightforward, and compact sequencing is largely automated. The reagents required for microorganism preparation and testing are individually packaged and ready for use in most cases. Through regular and thorough quality controls, we ensure that any potential application errors or processing mistakes are detected to prevent incorrect results. In addition to providing fast and accurate results, maintaining the method's reliability is a top priority for us.